The GIEQs Online Blog.
Everyday Endoscopy. Updated weekly.
Preliminary Programme Announced
GIEQs IV
The Only Endoscopy Symposium dedicated to Everyday Endoscopy
October 5th and 6th 2023
Registration opens mid-April
---
Endoscopy Upskilling 4.0
GIEQs has built a reputation as the go-to educational platform for Endoscopy. This has been partly based upon the yearly symposium which has featured talent from around the globe focussed on the central theme – "How to do everyday endoscopy better"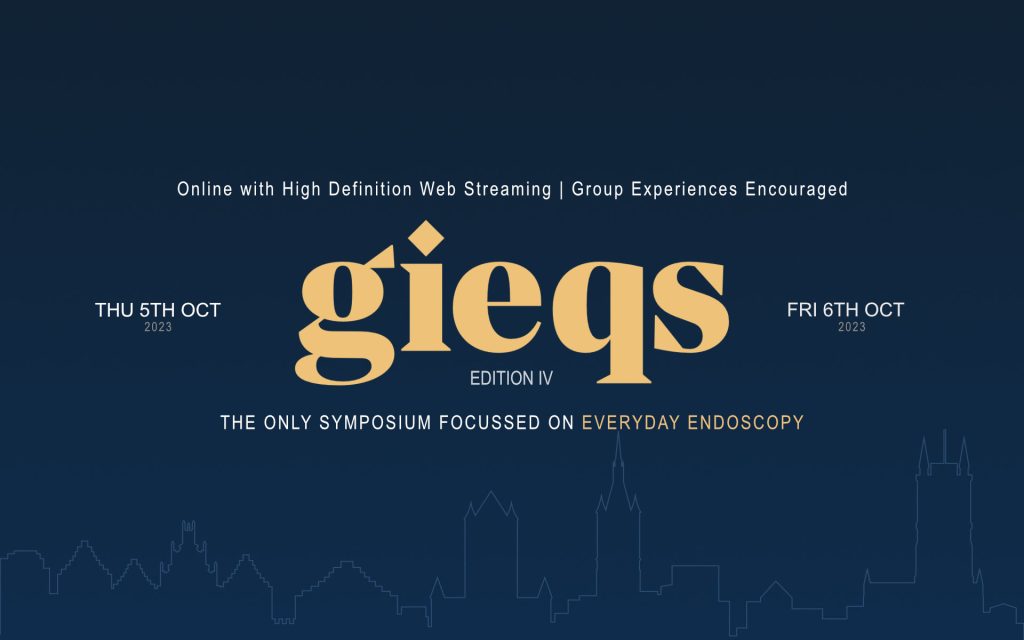 ---
What to expect
GIEQs IV will once again redefine your expectations for a virual endoscopy experience.
High definition visuals
Camera view focussed on endoscopist hands and scope
Use of magnetic colonoscope imager
Deconstructed everyday techniques
Newest technologies applied to everyday endoscopy
Using complex procedures to illustrate basic principles
Internationally recognised faculty.
Furthermore we are once again offering the following advantages this year.
Option for Group Virtual Learning.

Join as a team to upskill your local department or region and save on registration!

Watch when you want

Access the content when it works for you.

Missed a session?

Its easier than ever to find what you are looking for.
---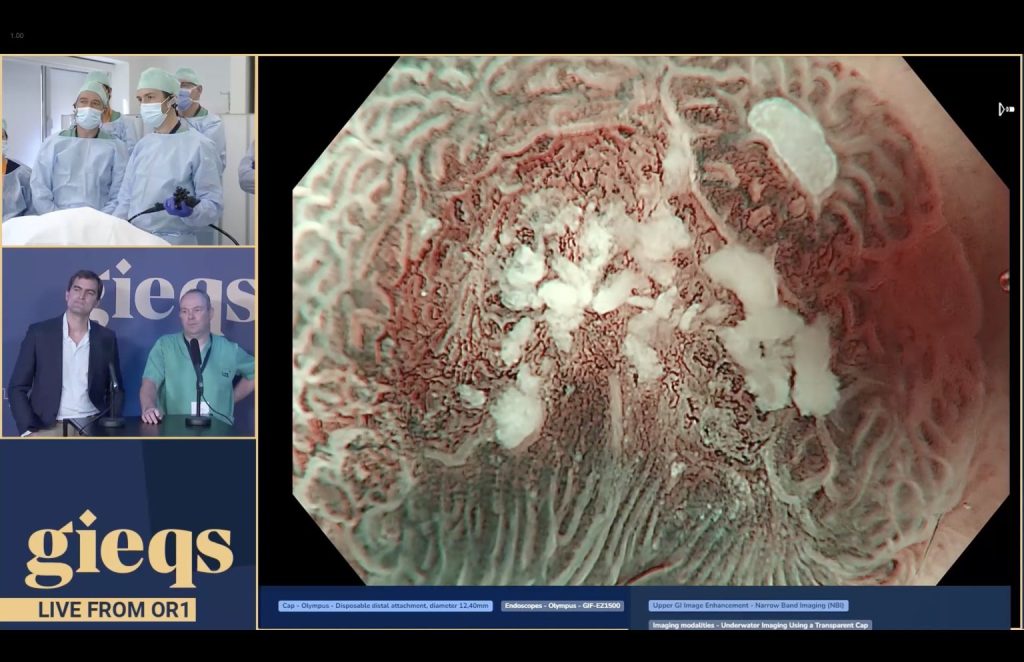 Faculty
We are delighted that internationally recognised endoscopists will join GIEQs IV to share their expertise for Everyday Endoscopy.
Confirmed so far:
Dr Eduardo Albéniz Arbizu (Spain)
Dr John Anderson (UK)
Dr Matthew Banks (UK)
Dr Stefano Francesco Crinó (Italy)
Prof. Yuichi Mori (Norway)
Dr John Morris (UK)
Prof. Manuel Perez-Miranda (Spain)
Prof. Peter Siersema (The Netherlands)
Prof Siwan Thomas-Gibson, (UK))
Dr Roland Valori (UK)
---
When can I register?
Registration will open mid-April 2023.
---
Preliminary programme
GIEQs IV Day 1 – October 5th 2023
Plenary
Complex
07:45 – 07:55
Introduction to GIEQs IV
08:00 – 09:00
Post Endoscopy Upper Gastrointestinal Cancer (PEUGIC)
How can we address the complete endoscopy service to prevent PEUGIC?
Advanced EUS imaging of focal pancreatic lesions
The past, the present and the future of advanced imaging techniques to characterize focal pancreatic lesions
09:05 – 10:05
The gastro-oesophageal junction
A comprehensive analysis the Everyday Endoscopist including the new Kyoto consensus
Pancreaticobiliary stone management
Approach to difficult stones in the pancreaticobiliary tract
Morning Tea
10:20 – 12:20
How we perform inspection of the Oesophagus Including Barrett's oesophagus, squamous cancer, when to biopsy, who needs treatment and when they need it

How we perform inspection of the Stomach Including gastric polyps, when to biopsy and detection of early gastric cancer
Paradigm changes in the management of biliopancreatic diseases
How new evidence changes our approach to (endoscopic) management of biliopancreatic disease
Lunch
13:00 – 14:00
How we perform inspection of the Duodenum What I wish I knew about the duodenum when I started endoscopic practice
IBD in Endoscopy 1: Back to the basics: scoring / assessment disease severity Reporting is critical to document and drive outcomes with an ever expanding armamentarium of treatments
14:05 – 15:05
Bring your real-life endoscopy problems : Part I Upper GI bleeding
IBD in Endoscopy 2: AI, polyps and patient experience Simplifying complexity and streamlining the patient experience
Afternoon Tea
15:20 – 16:20
Bring your real-life endoscopy problems : Part II Stenoses in the GI tract
EUS-assisted pancreaticobiliary drainage When, how and in whom?
16:25 – 17:25
Biopsies in the UGI tract When, when not and why
Lumen-apposing metal stents Expert consensus recommendations on the prevention and management of LAMS-related adverse events
17:30
Summary of GIEQs IV – Day 1
Summary of the day
17:50 – 18:50
AI satellite symposium: What does the future look like for the everyday endoscopist armed with AI? The potential of AI in Upper GI Endoscopy
Pandora's anal box
Unexpected outcomes in proctology (case-based session) 
GIEQs IV Day 2 – October 6th 2023
Plenary
Complex
07:10 – 07:40
Pre symposium session DDW/UEGW/ESGE days recap with relevance to the Everyday Endoscopist
The GIEQs Foundation Charitable session
07:45 – 07:55
Introduction to Day 2
08:00 – 09:00
Post Colonoscopy Colorectal Cancer (PCCRC) Exposing the big 3 causes: Incomplete colonoscopy, inadequate polyp detection and incomplete polypectomy
Difficulty in Colonoscopy and how to Handle It Deconstructed approach to difficulty in colonoscopy with focus on using the magnetic colonoscope imager
09:05 – 10:05
Preventing Incomplete Colonoscopy Multiple tips to ensure your colonoscopy is complete everytime
In-depth: ESGE Polypectomy Curriculum 2023 We dive in-depth into this huge document to reveal some hidden gems.
Morning Tea
10:20 – 12:20
Preventing Inadequate Characterisation of Colorectal Polyps (focus on detecting cancer) A comprehensive risk stratification algorithm for every colorectal polyp including 'Blink'. Double session.
Difficulty in Polypectomy and how to handle Ensure that your plan, position, plane, and proximity are correct. Harnessing the whole team in the endeavour.

Adverse events in Polypectomy Why the resection defect holds the key to their prevention.
Lunch
13:00 – 14:00
Preventing Inadequate Polyp Detection : Man or Machine? Can machines make an impact on ADR? And is it ADR we should be focussed on?
Safety in Colonoscopy and Polypectomy What to do and say when things go wrong and including shared decision making with patients
14:05 – 15:05
Preventing Incomplete Polypectomy Focus on the ESGE training in polypectomy guideline
Training in Polypectomy Deconstructed training with live and recorded cases
Afternoon Tea
15:20 – 16:20
Serrated detection rate; a better alternative for ADR? Relevance of serrated polyps and their detection for the Everyday Endoscopist
Rectum; a specific organ requiring a specific approach When to choose which technique with multi-disciplinary discussion with focus on ESD
16:25 – 17:25
LGI potpourri Including early onset CRC and when to mark lesions with carbon particle suspension
Bariatric Endoscopy The role of surgery versus endoscopy in the treatment of NASH via Bariatric Procedures
17:30 – 17:45
Summary and Close Summary of GIEQS IV and Close