Welcome to GIEQs Online

Sign up for FREE!

.
Your home for evidence-based endoscopy education.
Already have an account? Login
What is GIEQs Online?
A paradigm shift in Endoscopy Education.
Based around full length cases, you can jump between cases containing the same idea.
Courses and Premium Topic-focussed Content Packs make up the core learning.
We cover Colonoscopy, Polypectomy, Gastroscopy, Endoscopic Imaging, ERCP, EUS and more.
---
GIEQs Online is...
Endoscopy Education. Evolved.
GIEQs Online uses our original tagged based approach throughout to connect you with cases relevant to what you want to discover, fast.
More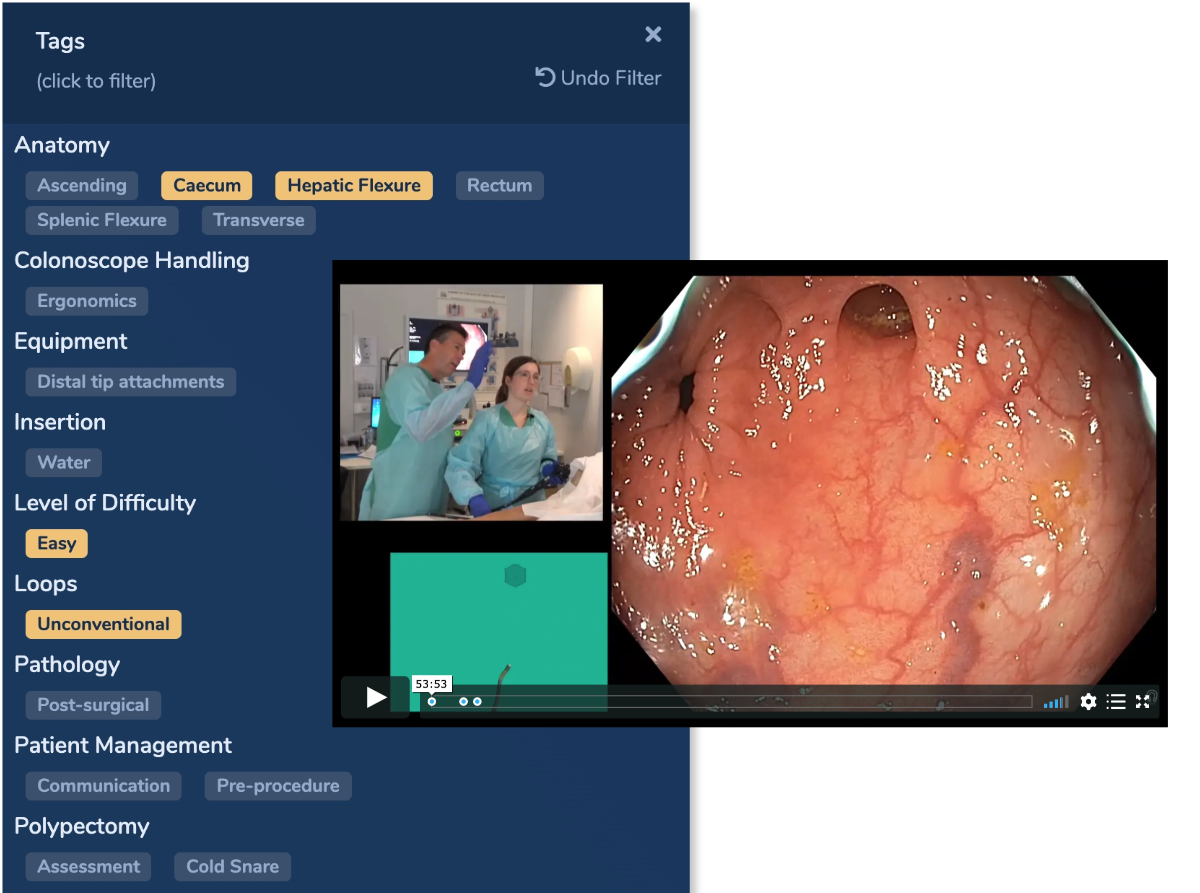 ---
GIEQs Online is...
Using tags to see multiple examples of complex ideas. Fast. And back to back.
Real life training is ad hoc and dependent on luck and opportunity. Why wait when all the experiences are collected on GIEQs online, and categorised for your convenience.
How to Join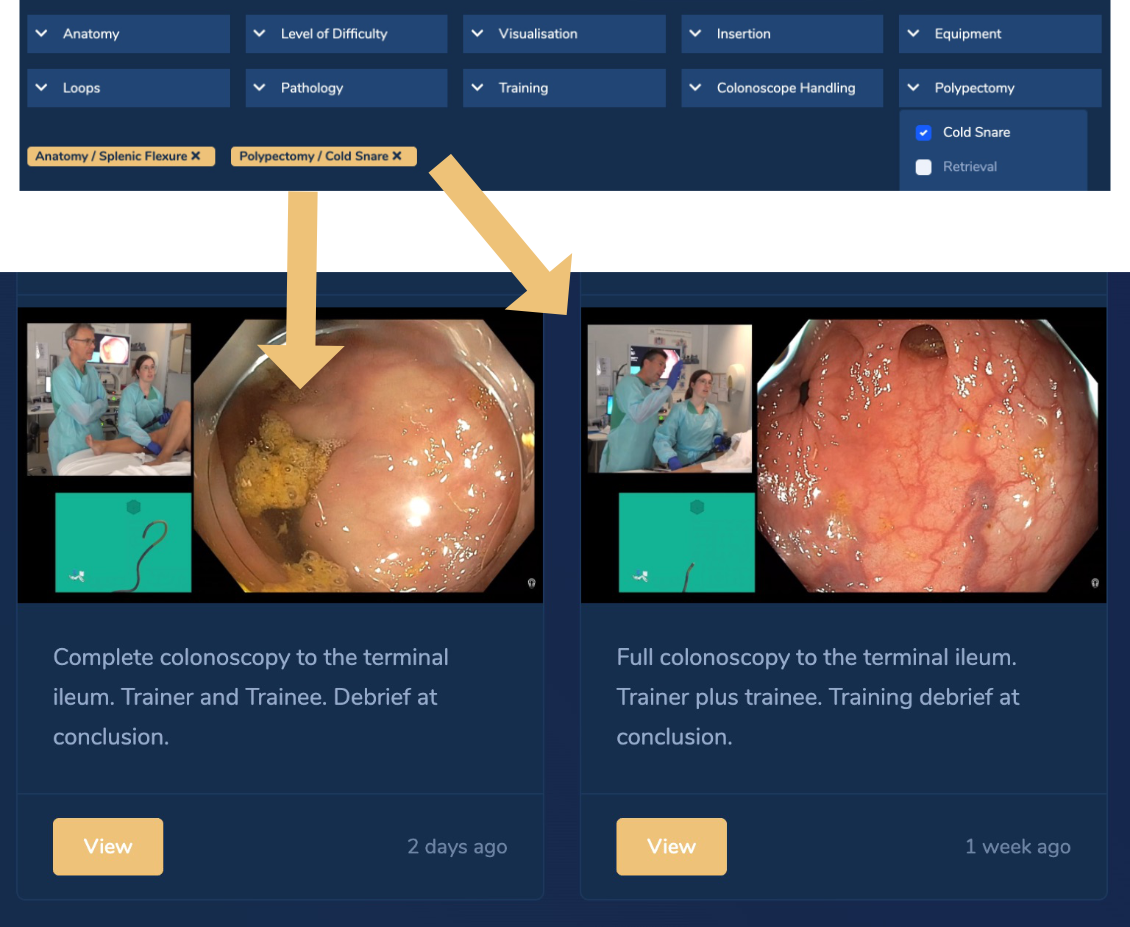 GIEQs Online is FREE to join.

You can then upgrade your experience with a GIEQs Online Subscription
Premium, curated content. Linked to published evidence. Quickly searchable for an unparalleled educational experience.
See the options
GIEQs Online Subscriptions.
There are 3 levels of GIEQs online membership. Here's how it works:
You can sign-up for free. GIEQs

FREE

membership contains a limited number of cases and does not give access to comments, tagging or access to published evidence.

GIEQs STANDARD gives access to the full tag functionality of GIEQs online, 1-click access to published evidence and commenting. Your favourite videos are tracked for easy access. More PREMIUM content packages are available and you get (non-live) access to 2 ONLINE COURSES of your choice per year

GIEQs PRO gives all the advantages of STANDARD plus access to ALL courses and PREMIUM CONTENT packages on the site. You also get discounted access to the yearly symposium if you are a member for > 3 months and catch-up access to last years symposium.
More details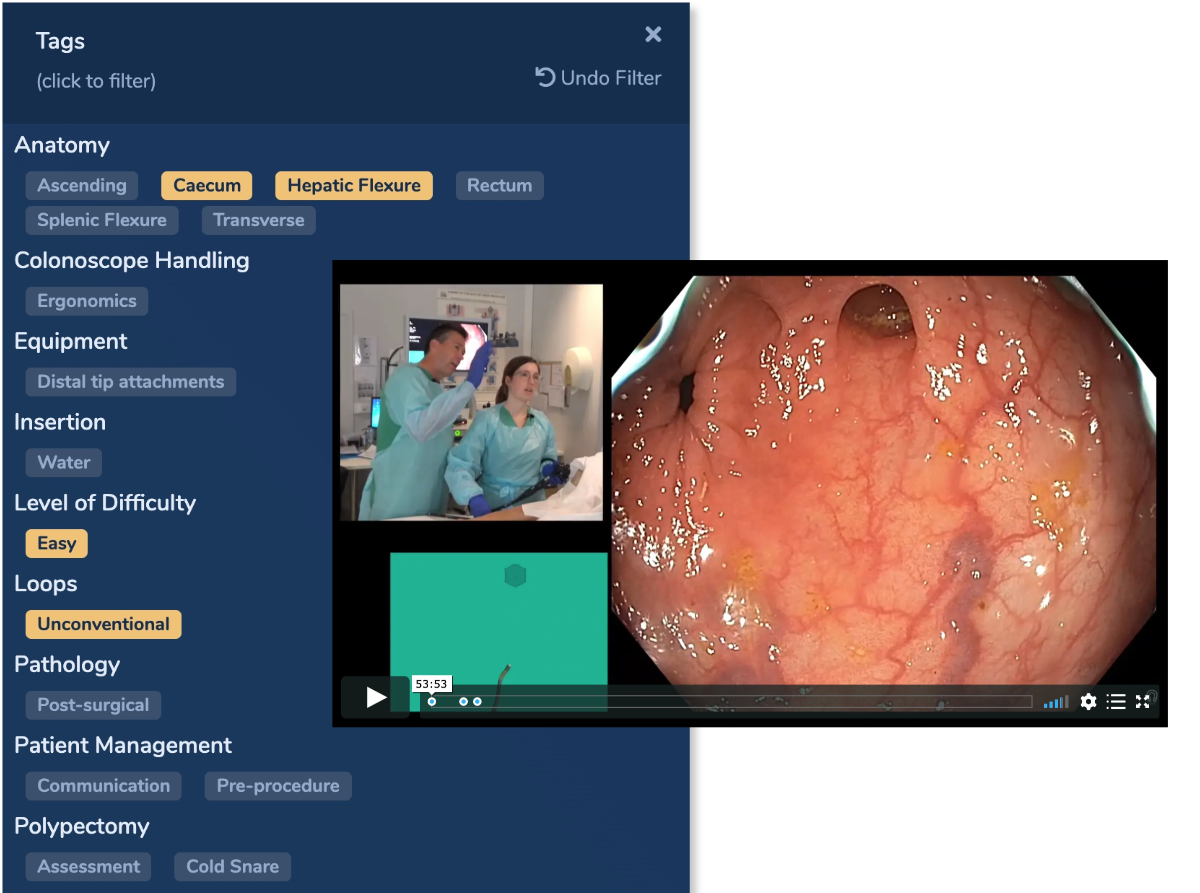 ---
GIEQs Online Subscription Options
1 free trial of Standard / Pro per user is available for 14 days. You can peek at any paid content for 15 minutes once per user. Prices subject to change without notice. Consult our terms and conditions before subscribing.

Free

Standard

billed monthly

Pro

billed monthly

Get STANDARD

Get PRO

Medical Endoscopist
FREE
€ 7
€ 15
Trainee endoscopist
FREE
€ 5
€ 10
Nursing endoscopist / Medical Student / Nursing assistant
FREE
€ 3
€ 5
Site Functionality
Browse and enjoy free content
✓
✓
✓
Patented tag-based browsing for faster learning
x
✓
✓
Direct link to published evidence
x
✓
✓
Commenting
x
✓
✓
Store my favourite content for faster access later
x
✓
✓
Online clinical scoring systems
✓
✓
✓

FREE

STANDARD

billed monthly

PRO

billed monthly
Content
Selection of freely available everyday endoscopy content
✓
✓
✓
Online Courses
(catch-up)
x
✓
(2 / year)
✓
Online Courses
(live)
x
x
All*
(+ 5-6 new per year)
Premium Curated Content Packages
x
✓
(selection)
✓
(all)
Symposium (catch-up) access
x
x
✓
(after 2 months)
Live symposium access
x
x
✓
(discount after 3 months membership)

Get STANDARD

Get PRO
GIEQs is an idea. That we can do everyday endoscopy better.