Join us in advancing the quality of gastroscopy procedures and providing better care for your patients.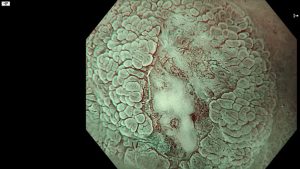 Course Highlights:
Optimal Environment: Learn how to create the ideal conditions for gastroscopy procedures, ensuring patient comfort and safety.
Sedation Techniques: Master a range of sedation techniques, from no sedation to deep sedation, for patient comfort and cooperation.
Provider Technique: Enhance your endoscopic skills, maximizing mucosal visualization for better diagnoses.
Lesion Recognition: Gain expertise in identifying premalignant lesions in the upper GI tract for early detection.
Pathways for Management: Establish effective pathways for managing upper GI premalignant lesions, improving patient care.
Type of Course
GIEQs Course
Live Course held in Gent, Belgium (In-Person) or Virtually Who Should Attend?
Trainees starting their gastroscopy journey.
Practitioners transitioning to independent gastroscopy practice.
Experienced practitioners aiming to upskill their technique.
Possibility for live attendance?
Yes. Mail admin@gieqs.com. 
Virtual attendance: €30 per day
Live attendance: €250 per day (including lunch and refreshments)
Click here (link to page) for practical details of live attendance.
Learning Objectives:
Understand optimal gastroscopy environment.
Master various sedation techniques.
Enhance provider technique for mucosal visualization.
Recognize premalignant lesions in the upper GI tract.
Establish pathways for effective lesion management.
Suitable for trainees and experienced practitioners.
In-person and virtual attendance options.
Accessible online version for catch-up.
Elevate gastroscopy skills for improved patient care.
Length?
2 days (30th November 2023 – 1st December 2023)
Faculty
Dr David Tate
Dr Roland Valori
Dr John Anderson