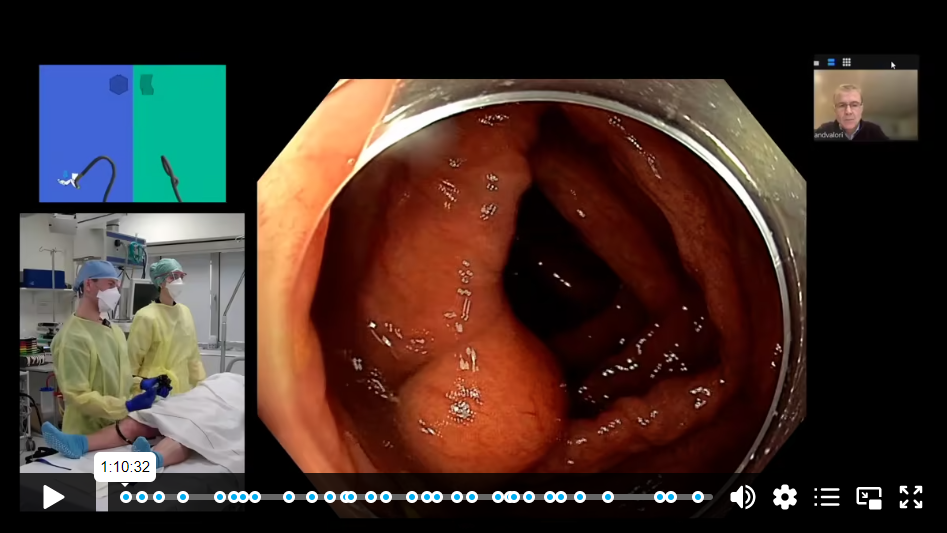 Image: Shows the format of the course as it will appear in your web browser. We are not streaming these courses live so the virtual version offers no means to interact. However you can always leave a comment or drop us a line; we are actually geeks at Endoscopy and will probably reply 🙂
Aims of the Course
Colonoscopy Upskilling Course using the Imager
When?
Live Course Friday 3th March 2023
Virtual available from Friday 17th March 2023
Type of Course
GIEQs Everyday Endoscopy Course
Format? : Virtual-live experience available on GIEQs.com, after the event
Cost
€ 30 – 3 months subscription available
Available to all members with a GIEQs PRO subscription
Who should attend?
Trainees in Colonoscopy
Consultants / Staff Members who wish to improve their colonoscopy technique
Possibility for LIVE attendance?
Yes. Cost €250 per day including refreshments.
Please include your name, country of work and polypectomy experience in the mail so we can decide on suitability of this course for you.
Check here for hotel information near the venue and other practical advice in getting to our HQ.
Length?
1 day (8 hours)
If you want to see the programme, check this link.
Course Objectives
Via live cases explore a problem-solution-execution approach to common problems in Colonoscopy
Learn how to use the endoscopic imager to better drive faster decision making in colonoscopy
Multiple lecture-based and cartoon based graphical illustrations throughout the day. take you through how to tackle presumed-benign:
* hands-on possibilities dependent upon expertise, case availability and timing on the day. Requires recognition of medical qualifications by the University Hospital of Ghent. Consent required for filming of procedures for the virtual environment.
Faculty
Dr Roland Valori (virtual)
Dr John Anderson (virtual)
Dr David Tate
Dr Sander Smeets