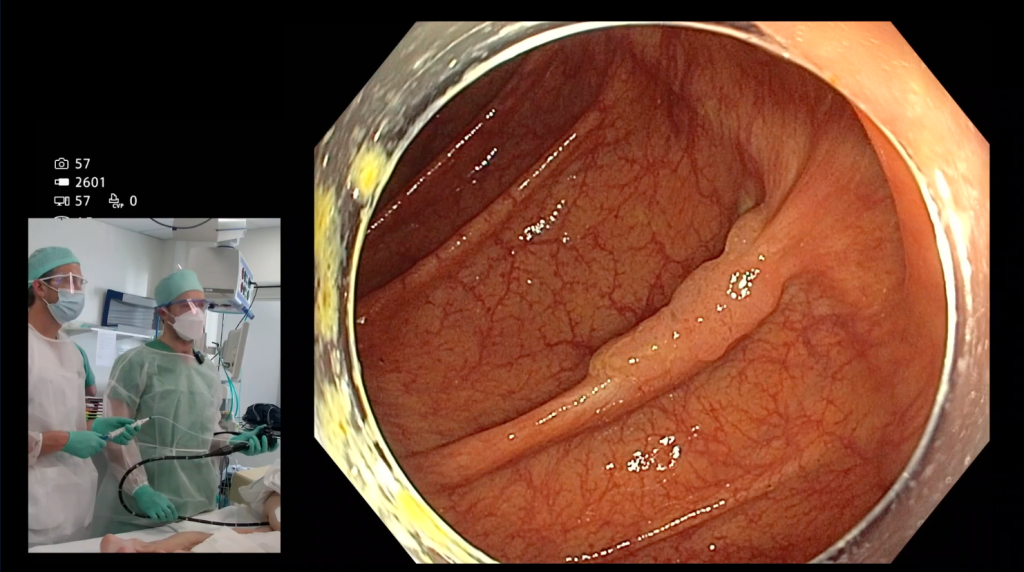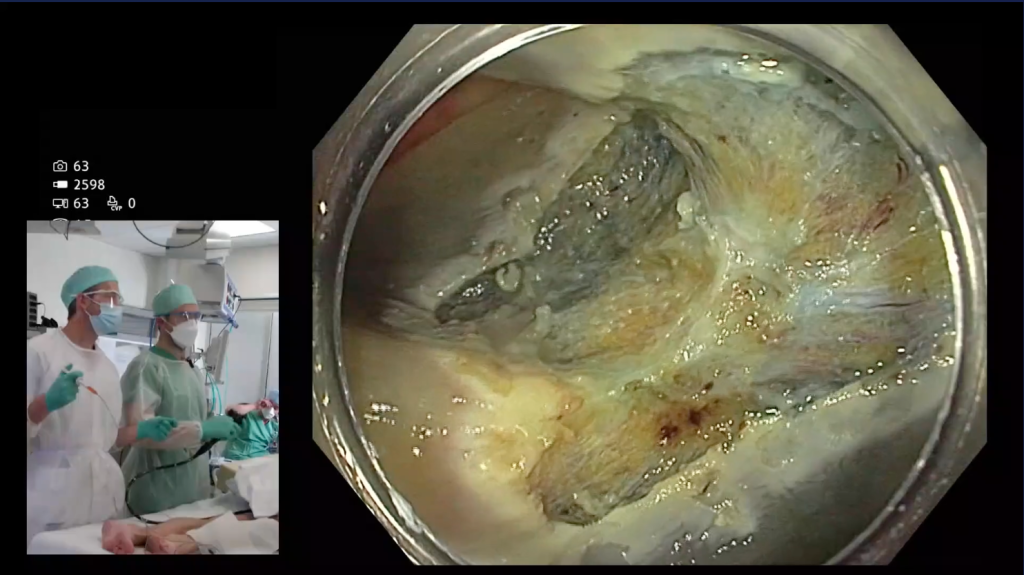 Images: Previously attempted polyp in the ascending colon. Technically difficult EMR procedure required to achieve complete clearance.
Aims of the Course
Deconstruct the approach to difficult EMR (endoscopic mucosal resection)
When?
Live Course Thursday 2nd March 2023
Virtual experience available from Thursday 16th March 2023
Type of Course
GIEQs Complex Course
Format? : Virtual-live experience available on GIEQs.com, after the event
Cost
€ 30 – 3 months available
FREE with your GIEQs PRO subscription
Who should attend?
Trainees in Colonoscopy
Consultants / Staff Members who wish to improve their polypectomy technique
Length?
1 day (8 hours)
Course Objectives
Via live cases explore the common problems associated with Endoscopic Mucosal Resection in Difficult Situations and how to solve them
Explore a problem, solution, execution approach to difficult Polypectomy
Multiple lecture-based and cartoon based graphical illustrations throughout the day
For our first GIEQS Complex course we will focus on how to take your endoscopic mucosal resection to the next level.
We take you through how to tackle presumed-benign:

Large polyps
Previously attempted polyps
Polyps in difficult locations
Larger non-granular polyps
Faculty
Dr David Tate
Dr Lobke Desomer