A Virtual Experience Suitable for Everyone Wanting to Upskill in Endoscopic Mucosal Resection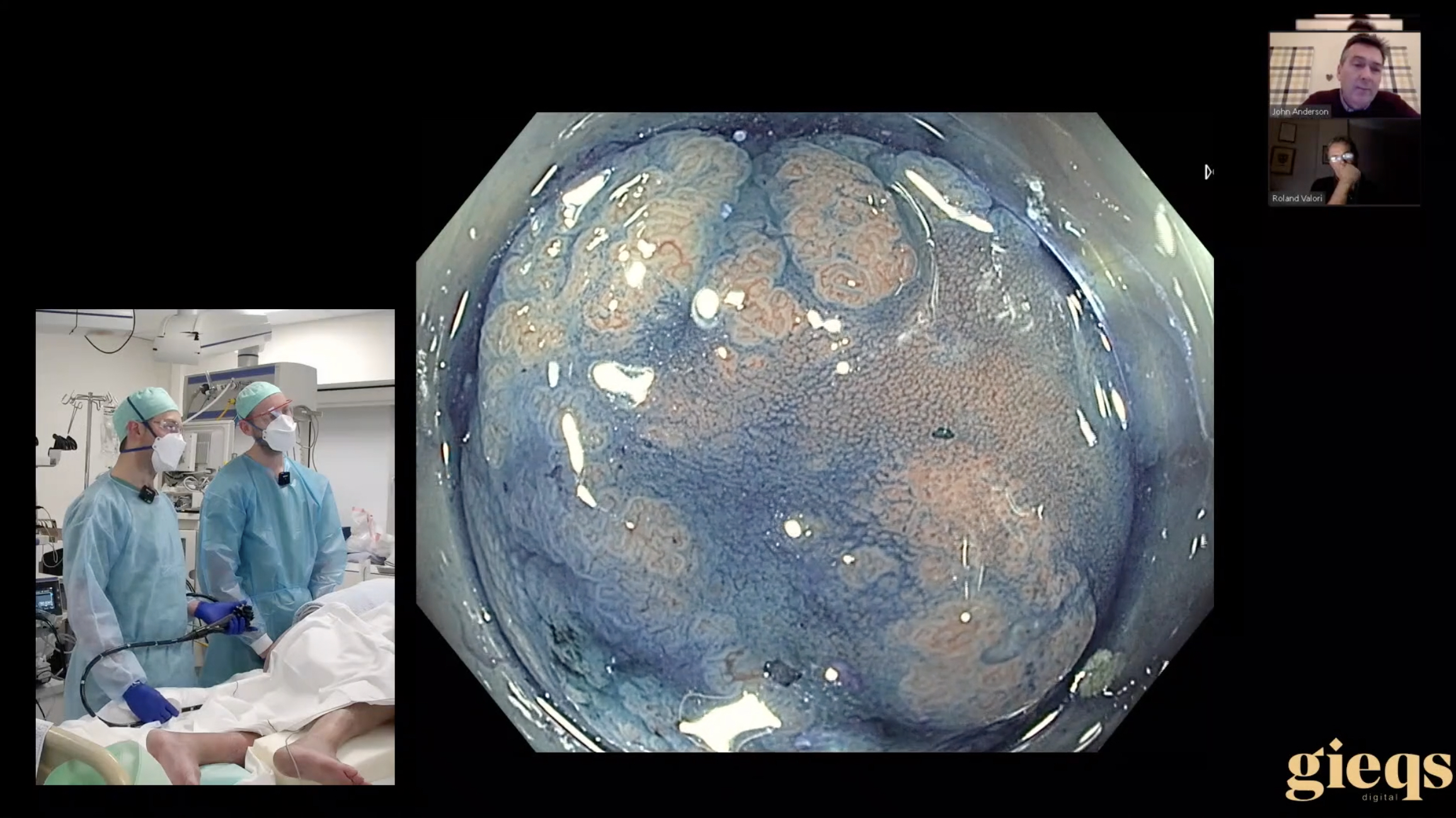 Format

Two cases of EMR, performed live with a trainee already well progressed in the technique. We'll include local and virtual faculty: Dr David Tate - Dr John Anderson, UK - Dr Roland Valori, UK - Dr Lobke Desomer, Belgium

Further invited faculty will join from the United Kingdom and Belgium.

Performed by an Endoscopy Fellow

Supervised by Experts

Moderate difficulty polypectomy (SMSA 2/3 with/without plus features)

Feedback using a novel scoring system that helps to deconstruct polypectomy

Who should enroll?

Anyone wanting to improve their skills at moderate difficulty polypectomy

Anyone wanting to train others in moderate difficulty EMR

When?

Online, entire event filmed, evening deconstruction session

Then Online, directly accessible at the times specified or (on demand) immediately after payment

Where?

Live here, online at gieqs.com. You can follow live (discussion and interaction) or catch up at your leisure.

Cost?

10 euros (includes review of the course on demand for 3 months, delay of 24-48 hours inbetween live and catch-up for content upload)

Participation via live chat platform possible. Anyone can ask questions and join the conversation at any time.
Deconstructed Technique
Acquisition of the skills necessary to perform moderately difficult polypectomy is still difficult. To become skilled at polypectomy takes a long time. This course will explore and deconstruct the key problem areas encountered when performing moderately difficult polypectomy in the colon with commentary and analysis.
Practical Advice
We will demonstrate the essentials of how to perform high quality polypectomy, and how to diagnose and overcome commonly encountered problems. The goal will be to provide participants with a clear understanding of the essential components of high quality polypectomy and practical advice of how to improve when they get back into the endoscopy room.
Interactive
Delegates will be invited to participate at various junctures of the course and everyone will be able to pose questions at any time via our trademark high quality digital stream
Unique Live / Virtual Hybrid
A mixture of training experiences performed live, with commentary from experienced trainers, lectures and discussiom of pre-recorded training. Focussed on the basics.